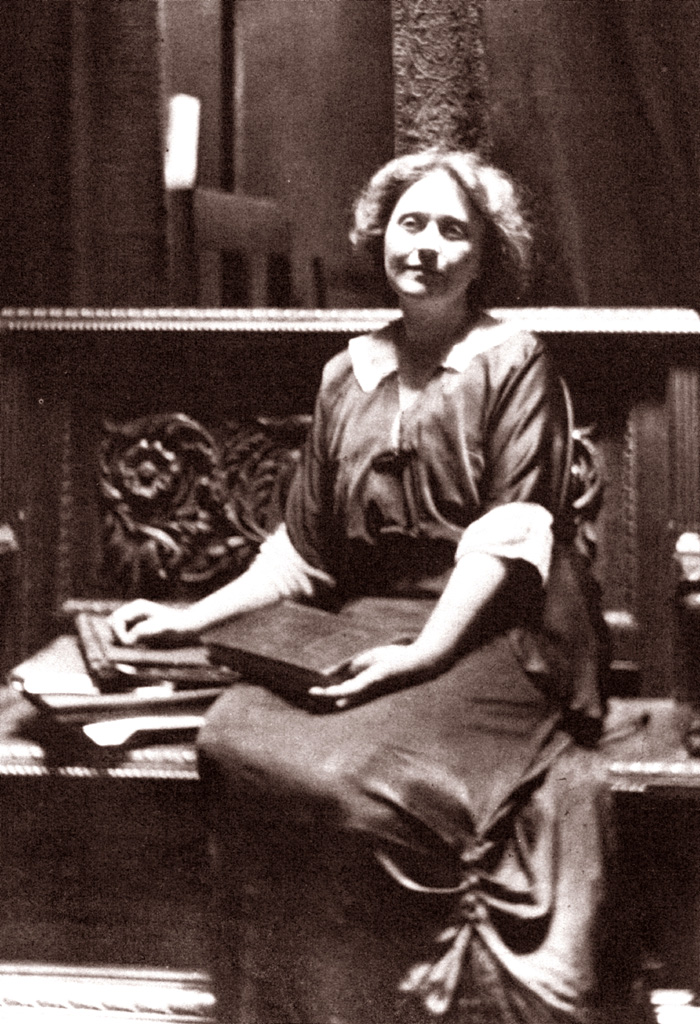 Juliet Thompson numbers among the first handmaids of God in the early years of the Faith in the West. Both honest and even rebellious in nature, she possessed a magnetic personality that drew people to her. After a serious illness, she received a life-changing visit from Laura Barney. Juliet describes it in this way:
I had been almost fatally ill and was slowly recovering in Washington when I said one day to my brother, "Coming so close to death makes you think. And I have been thinking lately that it is time for another Messenger of God." The very next day Laura burst in on me, taking me by complete surprise, for I had not heard of her return from Paris. "Yesterday, Juliet," she said, "I was in Bar Harbor. Tomorrow I sail from New York for Palestine. But I couldn't sail without first seeing you to tell you why I am making this pilgrimage. Juliet, the Christ-Spirit is again on earth, and-as before-He is in Palestine." (The Dairy of Juliet Thompson p. 159)
Juliet continued to study the Faith in Paris, and after reading a stirring description of the execution of the Báb, she became a Bahá'í in 1901.  Within her life she was blessed with 'Abdu'l-Bahá's presence on three occasions; first during her pilgrimage to the Holy land in 1909, again in Switzerland in 1911, and finally in New York during His tour in the United States. Her love for Him was both tender and constant.
'Abdu'l-Bahá prophesied of her that: "In the time to come, queens will wish they had been the maid of Juliet." Certainly she received priceless opportunities, and proved adequate to her good fortune.
Love is not blind, it is "quick-eyed," George Herbert said. 'Abdu'l-Bahá likened Juliet to Mary Magdalene because she loved, and saw, so much. She had that same storied love that Mary had–that love which after all is the only thing that holds the Bahá'ís together, or for that matter holds the Lord to His creatures, or keeps the stars in their courses. (The Diary of Juliet Thompson p.xv )
3 Comments