Upon 'Abdu'l-Bahá's arrival to France, He sent a telegram to Juliet Thompson in London. His message was short: "Come here". Within a few days time she reached Thonon-les-Bains. This is an excerpt from her diary describing that day.
27 August 1911
A great white hotel. At its entrance, two oleander trees in bloom. Inside, high ceilings, white walls, glass doors, rose-coloured carpets, rose-coloured damask furniture. Beyond the green terrace with its marble balustrade, Lake Geneva. Behind the hotel, two mountains overhung with clouds. In the halls and strolling through the grounds: gay, artificial, dull-eyed people. Passing among these silently with His indescribable majesty, His strange Power and His holy sweetness, the Master–'Abdu'l-Bahá–unrecognized but not unfelt. As He passes, the dull eyes follow Him, lit up for a moment with wonder.
I found my beloved Laura and her dear husband, Hippolyte Dreyfus-Barney, already here.
On the morning of 24 August, on my way to the door of my Lord, I met the last person on earth I would have looked for, Percy Grant's friend, Dickinson Miller.

"You here!" I gasped. "I always wanted to tell you about this."
"Why didn't you?" he asked.
I left him in a moment, I could not wait, and flew up the long white hall (blessed hall where His voice and footsteps ring!) till I came to an open door. Tamaddunu'l-Mulk had already entered. I paused at the door. Then I saw … saw once more after these years of unspeakable longing: my Father, my King, and my Beloved.
He was just moving forward in the room, His white robe, His black 'abá sweeping in lines of strange grace, dominated by that head of immortal majesty. In an instant I was at His feet.
I have no words to tell it. Can words paint Glory? The smiling Face that looked down on me then, as though from high heaven? One thing I know: God always smiles–smiles mysteriously.
"Are you happy, Juliet? Happy to be here? How many years since you were 'Akká?"
"A lifetime!"
He laughed.
"You had a long wait in London? When did you arrive? You were put to trouble to wait?"
"Oh no! Your Presence was with us in London. The friends were very kind to me. And if I was waiting, it was for You, my Lord."
"Or course the friends were kind. The believers must all serve one another. I want you to be the first handmaiden of God. I am the believers' first Servant. You know how I serve them."
I covered my face with my hands, for I realized our littleness and saw Him as the Word of God.
"How is your mother?" (in English) "Your mother? She is good–very good?"
"She is always good."
"She is pleased with you?"–looking at me archly, knowing quite well she was not!
"Not very, I'm afraid," I laughed.
"The day will come when she will be pleased with you, when she will be very proud that you have received such bounty and favour from Bahá'u'lláh."
"Will it come in her lifetime, Lord?"
"Inshá'lláh!" Then He nodded His head assuringly.
I had been exhausted when I came, after staying up all night long; I had not been able even to wash. But suddenly from His Presence I felt Life flowing, rushing toward me; I felt an electric current revivifying me, and when I went to my room and looked in the mirror–afraid of what I might see in it I found that I had a bright colour and my lips were brilliantly red.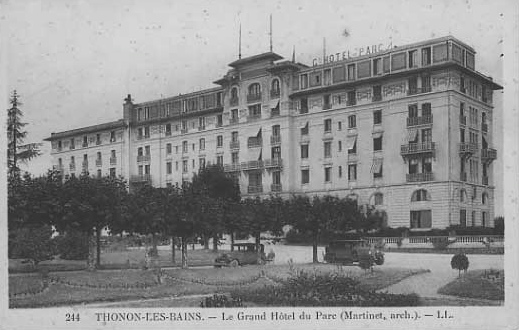 3 Comments