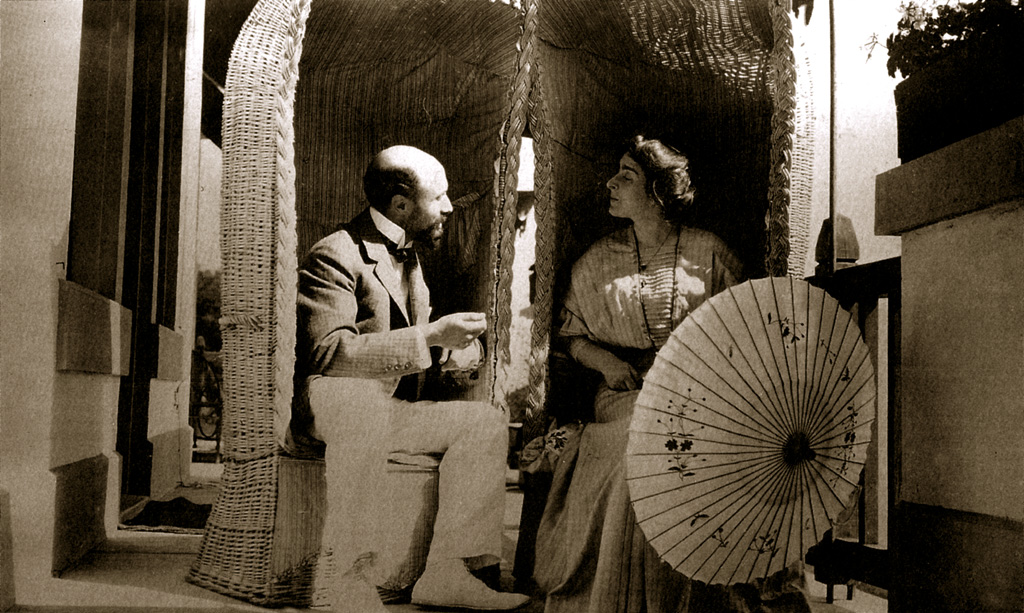 When 'Abdu'l-Bahá arrived in Marseille, France on 26 August 1911, he was met by Hippolyte Dreyfus-Barney. Fluent in French, English, Persian and Arabic, Hippolyte became 'Abdu'l-Bahá's translator and guide throughout His travels in France.  Along with his wife, Laura Dreyfus-Barney, Hippolyte accompanied Abdu'l-Bahá on His delightful journey through the verdant, lush countryside and the pristine beauty of the Alps surrounding the quiet town of Thonon-les-Bains on Lake Geneva, where Baha'is would  travel from all over Europe to visit Him.  Laura recounted the ease and witty banter 'Abdu'l-Bahá enjoyed in Hippolyte's company.  Between 1911 and 1913, 'Abdu'l-Bahá made many successful public addresses in both Europe and North America with the help Hippolyte's social connections and capable translations,  attracting commoners and the elite.
The only son of a prominent Jewish-French family, Hippolyte became the first French Baha'i in 1901.  He had a successful legal career, but his growing social consciousness of the issues facing society inspired in him a questioning mind and soul, finally leading him to the discovery of the Bahá'í Faith through May Bolles, the mother of Mary Maxwell (Amatu'l-Bahá Rúhíyyih Khánum).  It was at May's apartment that he first met his wife-to-be, Laura Barney.  They were equal partners in many aspects, both playing significant roles in developing the Faith in the Western world.  Hippolyte and Laura were amongst the first Western believers to become well-versed in both Persian and Arabic, to the extent that Hippolyte was entrusted to translate many tablets into French, including the Kitáb-i-Íqán, The Seven Valleys, The Hidden Words, and The Kitáb-i-Aqdas.  Laura's unrelenting pursuit of knowledge and personal initiative in compiling 'Abdu'l-Bahá's responses to her questions led to the creation of Some Answered Questions, a text that has been indispensable as a guiding lamp for the Western believers.
Through the time they spent with 'Abdu'l-Bahá and Shoghi Effendi and their efforts in the study of the Writings, Hippolyte and Laura gained deep insight into the Cause of Baha'u'llah.  Hippolyte was called upon to represent the Baha'i Faith in an audience with the Shah of Persia, and acted in court as the legal representative defending the rights of Baha'is in Iran and Egypt.  Both Hippolyte and Laura were actively involved in the establishment and development of the League of Nations, and after Hippolyte's passing, Laura continued to representi the Faith in many agencies of the United Nations. The couple travelled extensively to teach the Faith in Europe, the United States, Canada, Cuba, Mexico, Algeria, Tunisia, Burma, China, India, Japan, and Persia.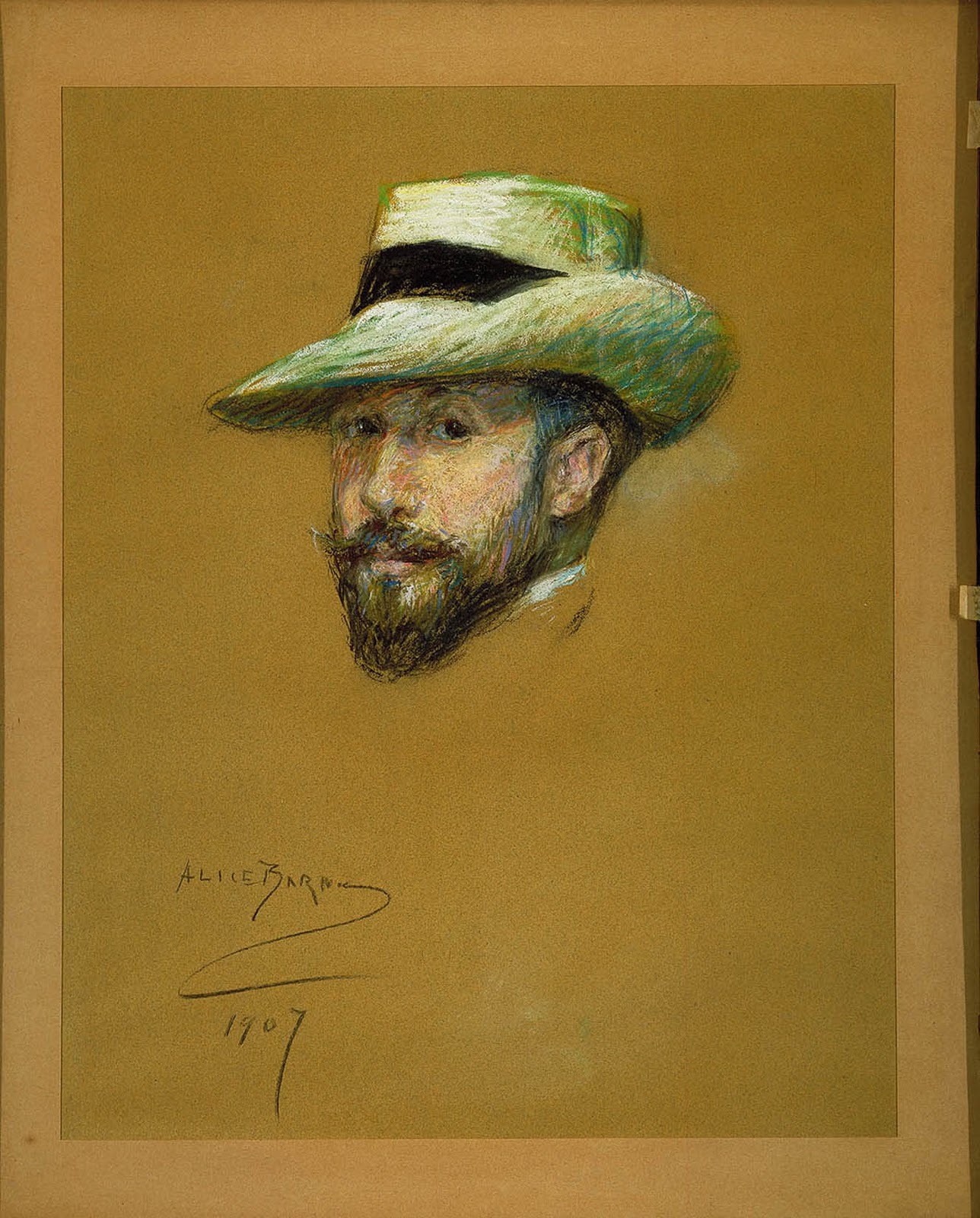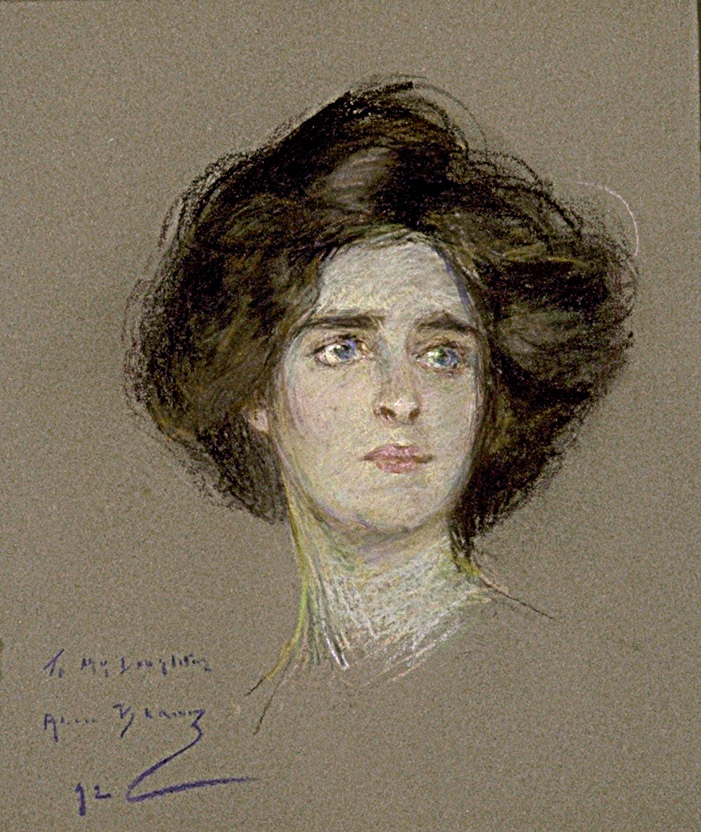 "His gifts of unfailing sympathy and penetrating insight, his wide knowledge and mature experience, all of which he utilised for the glory and propagation of the Message of Baha'u'llah, will be gratefully remembered by future generations who, as the days go by, will better estimate the abiding value of the responsibilities he shouldered for the introduction and consolidation of the Baha'i Faith in the Western world."
– Shoghi Effendi on Hippolyte Dreyfus-Barney
4 Comments