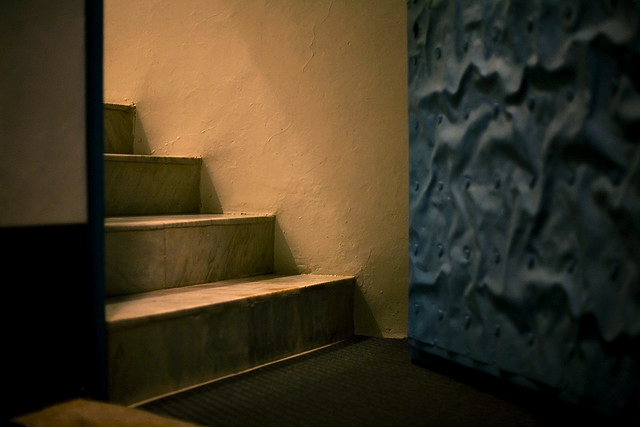 In His talk on Universal Peace, the eight principle of the Bahá'í Teachings, 'Abdu'l-Bahá elaborates on His Father's assurance that unity and universal peace will be established in the future. He explains two very 'practical' measures needed in order to realize this state:  the establishment of a Supreme Tribunal and the establishment of a universal language.
The Master spends the majority of His talk discussing the establishment of a universal language and its intimate connection to the ideals of unity and peace:
 Difference of speech is one of the most fruitful causes of dislike and distrust that exists between nations, which are kept apart by their inability to understand each other's language more than by any other reason.
Regarding this universal language, which humanity should either choose from amongst existing languages or create, He says:
A universal language would make intercourse possible with every nation.  Thus it would be needful to know two languages only, the mother tongue and the universal speech.  The latter would enable a man to communicate with any and every man in the world! A third language would not be needed.  To be able to talk with a member of any race and country without requiring an interpreter, how helpful and restful to all!
How wonderful! It is difficult to imagine peace while witnessing disunity in our present world. Yet, it has been promised: one day this world will be united and in peace.  While it is a given that this will happen, we each have to actively take part in creating this reality.  Bahá'u'lláh writes:
The Great Being, wishing to reveal the prerequisites of the peace and tranquillity of the world and the advancement of its peoples, hath written: The time must come when the imperative necessity for the holding of a vast, an all-embracing assemblage of men will be universally realized. The rulers and kings of the earth must needs attend it, and, participating in its deliberations, must consider such ways and means as will lay the foundations of the world's Great Peace amongst men. […]  The day is approaching when all the peoples of the world will have adopted one universal language and one common script. When this is achieved, to whatsoever city a man may journey, it shall be as if he were entering his own home. These things are obligatory and absolutely essential. It is incumbent upon every man of insight and understanding to strive to translate that which hath been written into reality and action…
Embryonic attempts have already been taken: the establishment of the United Nations (and its precursor, the League of Nations) and the invention of Esperanto (which means "he who hopes") – an international language created to bring together the peoples of the world and a language which 'Abdu'l-Bahá promoted in several of His talks.  While these two undertakings are in their infancy and might not survive in their current state or in an altered form, they are nevertheless clear indications that humanity is hungry for, and able to work towards, universal peace and unity.
References:
Paris Talks – Eight Principle: Universal Peace.
Gleanings from the Writings of Bahá'u'lláh, pp. 248-250.
The Promulgation of Universal Peace, pp. 371-3, 455.
Wendy Heller. Lidia: The Life of Lidia Zamenhof, Daughter of Esperanto.  (George Ronald, Oxford, 1985)
Photo by Negeen Sobhani, www.flickr.com/negeen, depicting the door of the Mansion of Bahjí
1 Comment