…Generations yet unborn will exult in the memory of one who has so energetically, so swiftly and beautifully paved the way for the universal recognition of the Faith of Bahá'u'lláh.
This is one of the numerous testaments that Shoghi Effendi has left for us in praise of Martha Root. His love for her and her love for him illumined a time in Bahá'í history which was filled with pain and suffering, and a time in world history filled with despair and anguish. Although these sorrows surrounded her life, her story is one of deep connection, complete and utter trust, and unwavering love for 'Abdu'l-Bahá, and after him for Shoghi Effendi.
Martha Root researched and accepted the truth of the Bahá'í Faith in 1909, but the event which had the greatest impact on her life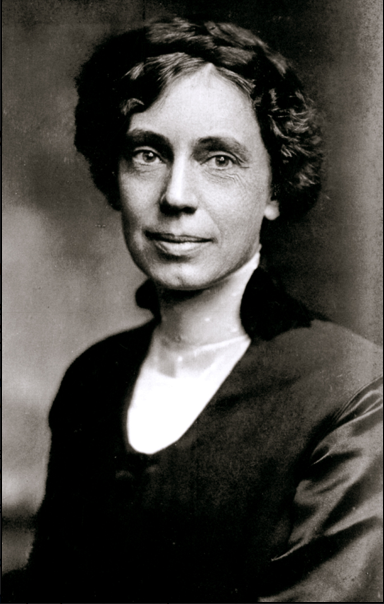 was the travels of 'Abdu'l-Bahá to the United States from 1911-1912. During His visit, she was infused with His love and became inspired to travel the world and share the precious gem she had discovered, His blessed Father's transforming and life awakening message.
From 30 January 1915, the day she left on her first world teaching trip, until 27 September 1937, the day that she died, Martha Root gave her entire existence to sharing this message with all who crossed her path. She offered it to "more kings, queens, princes and princesses, presidents and men of distinction, fame and prominence… than any other Bahá'í in the history of this Cause has ever done." She had, for example, the bounty of sharing this blessed message with the Queen of Romania.
Throughout all of her travels she continually kept in contact with 'Abdu'l-Bahá and Shoghi Effendi. She would write them sharing news, asking for guidance or assistance and in turn they would write her back with praise and gratitude and encouragement and love. Shoghi Effendi has written: "Your letters… have given me strength, joy and encouragement at a time when I felt depressed, tired and disheartened." He also wrote that her correspondence "refreshes my weary soul and revives in me the spirit of hope and confidence…".
Shoghi Effendi often praised her for her "dauntless faith" and her "sublimity of character," and shared with her all of his pride and love. He called her the "nearest approach to the example set by 'Abdu'l-Bahá Himself to His disciples in the course of His journeys throughout the West." I can't even fathom the bonds of love that must have existed between Martha Root and the Guardian, but reading the chapter about Martha Root in Rúhíyyih Khánum's book The Priceless Pearl has left me in complete awe and gratitude for the blessed gift that her precious soul was to our world.
Sources:
http://bahai-library.com/francis_root_biography
The Priceless Pearl
Photo from www.bahaitalks.blogspot.com
2 Comments