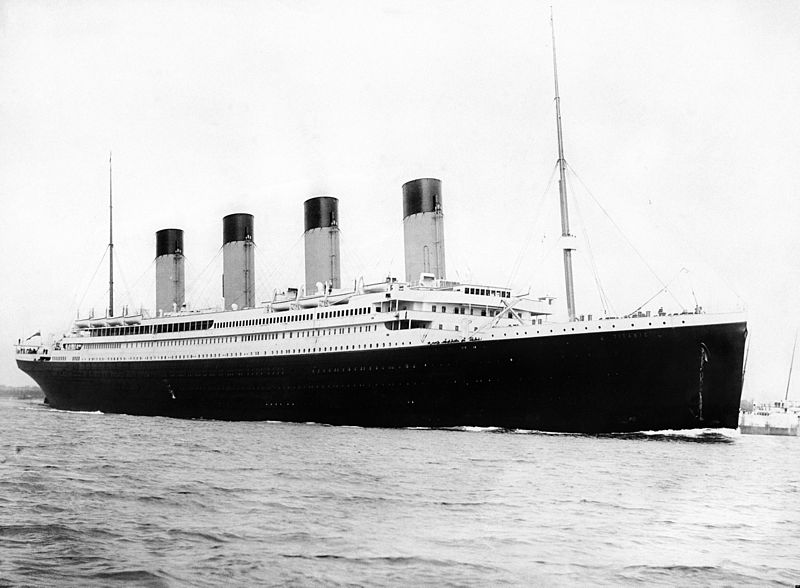 Within the last few days a terrible event has happened in the world, an event saddening to every heart and grieving every spirit. I refer to the Titanic disaster, in which many of our fellow human beings were drowned, a number of beautiful souls passed beyond this earthly life.
With these words 'Abdu'l-Bahá started His talk about the sad tragedy of the Titanic, a talk delivered at the home of Mr. and Mrs. Parsons on April 23rd.
For the last few days the world has been commemorating the centenary of the sinking of the Titanic in different ways, and these events have received major news coverage. After all this time, I wonder if we have really understood the significance of this disaster.
On the 10th of April 1912 the Titanic left Southampton on her maiden voyage to New York. Some American believers sent money to the Master for the purchase of a ticket aboard this new passenger liner, which He declined and gave instead to charity. Later 'Abdu'l-Bahá said: "I was asked to sail upon the Titanic, but my heart did not prompt me to do so".
Five days into its voyage, the Titanic sank after colliding with an iceberg, resulting in the deaths of more than 1,500 people.
The Master was greatly affected by the event, as He and His companions had traveled with some of the victims on the S.S. Cedric until they parted ways in Naples. He shared that, "When I think of them, I am very sad indeed. But when I consider this calamity in another aspect, I am consoled by the realization that the worlds of God are infinite; that though they were deprived of this existence, they have other opportunities in the life beyond". He then affirmed that these souls have "been freed from a world of sorrow, grief and trials to live in a world of unending bliss and joy".
The Master explained that events like this one happen for a reason and that "their object and purpose is to teach man certain lessons". We tend to trust in the material world we create, and assume that perfecting machinery and improving the skills of those who manipulate it makes us safe —  we forget that "God is the real Protector". We need to bear in mind that God had bestowed us with intelligence, which in turn allows us to evolve and make the most incredible discoveries. We need to use this knowledge for our protection and well being, hand in hand with our reliance in God.
Catastrophes occur so our faith can grow and become stronger. If we really wish to commemorate the lives that were lost in the sinking of the Titanic, let us turn towards God, seek His protection and trust in His will, for "if God protects, nothing can imperil man's safety; and if it be not His will to safeguard, no amount of preparation and precaution will avail."
References & photo source:
Promulgation of Universal Peace
Mahmud's Diary
http://en.wikipedia.org/wiki/RMS_Titanic