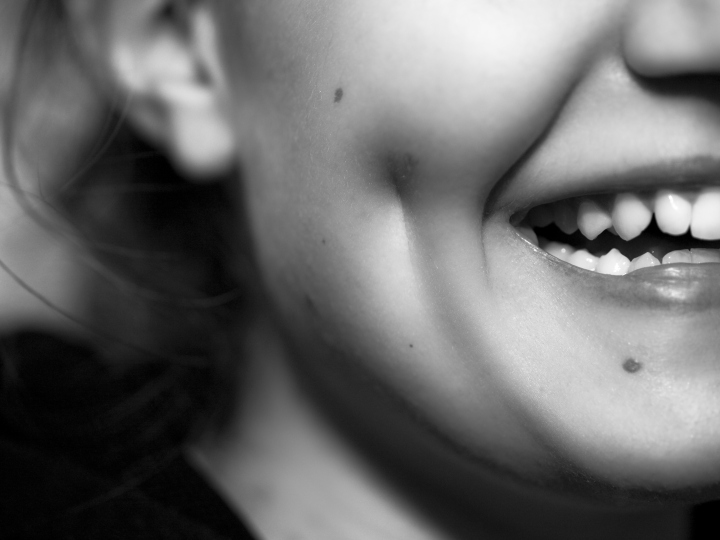 When we think of the Master as the perfect example, we usually think of virtues like love, generosity, patience, etc…   But what do we make of the following account?
One day in the Holy Land He told Harlan Ober, an American Bahá'í, that he was to go to India. Harlan Ober did travel far and wide in the interests of the Faith, but at that particular time he did not cherish making that journey. A few days later 'Abdu'l-Bahá told him to go to America. "But Master," Ober said, "I thought I was going to India." "So did Christopher Columbus," 'Abdu'l-Bahá replied.
I love this story; it is one of my favorites as it is a great example of 'Abdu'l-Bahá's humour. The first time I read this story, and then proceeded to read more stories pertaining to 'Abdu'l-Bahá's laughter and humour, I realized that even in this aspect we can benefit from His example.
In today's society, what is considered to be funny or comic revolves often around people's embarrassing actions or misfortunes, or, worse, focusses on ridiculing other cultural beliefs. I remember seeing a video that went around on Facebook of a man falling on the ground when the chair gave up on him. I asked myself: Would the Master laugh? I cannot imagine 'Abdu'l-Bahá laughing at something that embarrasses other human beings, or hurts them, physically or emotionally.
Throughout His travels in the West, we witness His teachings of love and unity, teachings which inspire us in our actions but also the ways in which we perceive ourselves and the world around us. Our actions are often ruled by the desire to be accepted by others, to belong.   This also pertains to humour:  How many times did we laugh at something, in spite of not finding it funny, just because everybody around us did…?
'Abdu'l-Bahá loved to laugh, and those around him found solace herein because it was a laughter that embraced each one of them and brought about unity and peace.  Numerous stories attest of how "He will charm with His guest with happy and humorous stories".  Many of these stories have a profound message:
During a luncheon, while the Master was in New Hampshire, everyone was having polite conversation.  In order to break the ice, 'Abdu'l-Bahá related an Oriental tale and made everyone laugh.  At that same gathering He shared that
It is good to laugh. Laughter is a spiritual relaxation. When they were in prison, He said, and under the utmost deprivation and difficulties, each of them at the close of the day would relate the most ludicrous event which had happened. Sometimes it was a little difficult to find one but always they would laugh until the tears would run down their cheeks. Happiness, He said, is never dependent upon material surroundings, otherwise how sad those years would have been. As it was they were always in the utmost state of joy and happiness.
What a blessing to have laughter!  It enables us to make friends, create unity and it even helps us to overcome the tests that we encounter in our lives.
References:
Honnold, Annamarie (1982)Vignettes from the Life of 'Abdu'l-Baha– (Oxford: George Ronald)
Photograph: Iain Simmons, 21 March 2010 http://nineteendays.wordpress.com/page/7/
1 Comment