It goes without saying that the Master communicated the principles of the Bahá'í Faith through His actions whilst in the West: generosity, for example, was articulated when coins were placed in the hands of destitute men at the Bowery Mission or when He drew His 'abá tight to discretely remove His trousers to give them to a New Hampshire man who sorely needed them. But I often think of the logistics of language for those who came into His presence in Europe and North America.
It is clear from the accounts of His travels that there were interpreters in His entourage, and that for the most part His communications were translated to those around Him. Stanwood Cobb describes this unique experience:
                'Abdu'l-Bahá did not, as a lecturer, stand still. His movements were very dynamic. He paced back and forth on the platform as He gave forth His spiritual utterances. I felt that the general atmosphere and the effect of His words were enhanced rather than diminished by the presence of a translator. For the techniques of translation gave 'Abdu'l-Bahá a certain spiritual dignity, such as could not have been attained by a straight address in the language of His hearers.
                The situation was as follows: 'Abdu'l-Bahá would make a statement of a length within the power of the translator to render; then He would stand and smile as the translation was given, or He would nod His head to affirm important points. In other words, 'Abdu'l-Bahá did not stand passive during the period of translation. He constantly illumined this translation with the dynamic power of His own spiritual personality.
                And when He spoke, the Persian words – so beautiful and strong – boomed forth almost as musically as in operatic recitatives. While He spoke He was in constant and majestic motion. To hear Him was an experience unequaled in any other kind of platform delivery. It was a work of art, as well as a spiritual service. First would come this spiritual flow of thought musically expressed in a foreign tongue. Then, as the translator set forth its meaning to us, we had the added pleasure of watching 'Abdu'l-Bahá's response to the art of the  translator. It was, all in all, a highly colorful and dramatic procedure.
There are, however, several accounts of the Master speaking English. In 1909 on her pilgrimage to 'Akká, Juliet Thompson describes the Master stating in English, "Speak! Speak to Me!" and she confides that, "His words in English sink into your very soul. What I lose by not understanding Persian!". Among other accounts, my favorite involves an London reporter who was astonished when the Master answered him in English as to His future travel plans. The baffled Englishman complimented the Master's pronunciation whereon the 'Abdu'l-Bahá paced the floor and replied with a list of multisyllabic words such as "hippopotamus", laughed, and said, "Many difficult English words I speak!".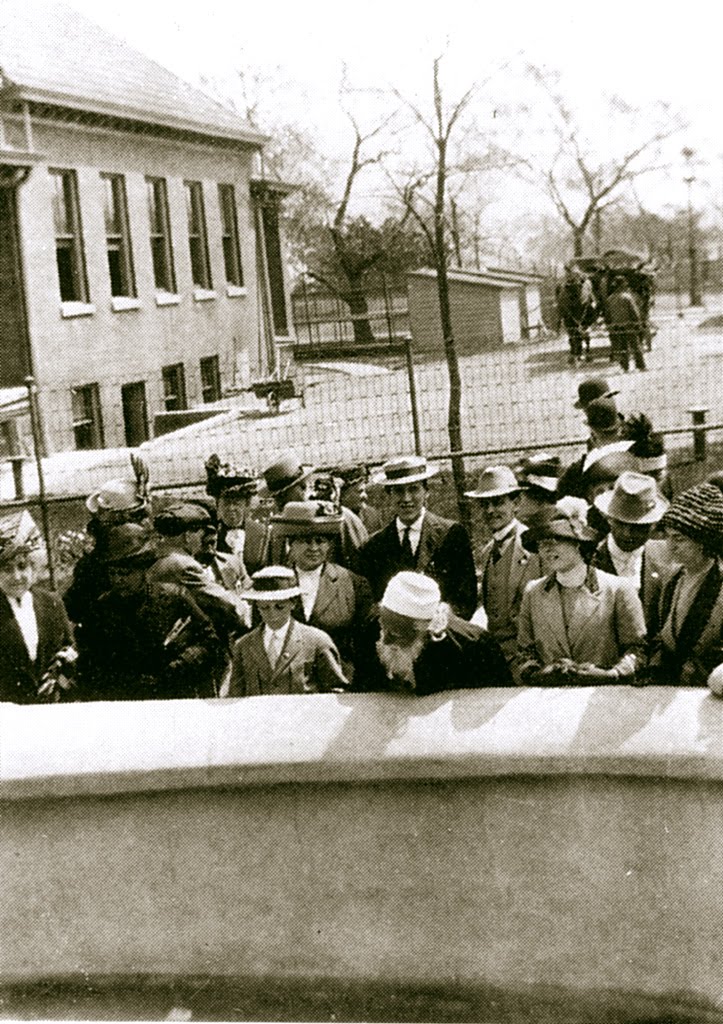 Sources:
In His Presence: Visits to 'Abdu'l-Bahá,  p. 42 – 45
The Diary of Juliet Thompson, p. 27
'Abdu'l-Bahá: The Centre of the Covenant of Bahá'u'lláh, p. 155
Picture via 'Abdul-Baha West.
1 Comment